Establishing seed banks in India to increase incomes and food security.
Apr 2022
Traidcraft Exchange
Charity Partner
Working with Traidcraft Exchange, this project will establish seed banks in Jharkhand, India, as part of a wider project to increase incomes and food security. These are locally governed and managed institutions whose core function is to preserve seeds for local use. The bank is run from a physical space where the procured seeds are stored and prevented from the elements and distributed for use at a fair price during sowing season, benefitting up to 500 households. The seed bank thus becomes a place of self-reliance for the community for their seeds and food security, decreasing reliance on traders. This project will also look to establish 300 kitchen gardens where the seeds and vegetables can be cultivated to enable a more varied food production at household level, giving families a healthier and more diverse diet, and on the other hand increase incomes as surplus produce can be sold and money on food expenses from the market can be saved.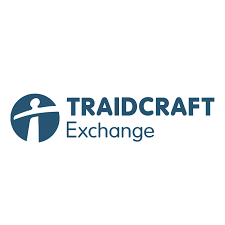 Traidcraft Exchange exists to do two things...
 - To support people to harness the benefits of trade
 - To fight against injustice in global trade
It's a simple mission, but it is changing lives all over the world
We bring people together, to fight injustice in trade. In its simplest form trade should be beneficial for everyone involved. Goods and money are exchanged and everyone is better off. But global trade doesn't work this way - instead it feeds the rich and exploits the poor. It traps people in poverty. It's our mission to challenge the way global trade works - to use the power of trade to create lasting solutions to poverty. With your support, we can work towards a future where everyone gets a fair income for their work, no matter what country they live in.